OLTCA Innovative Product Award
Posted on 28 November 2018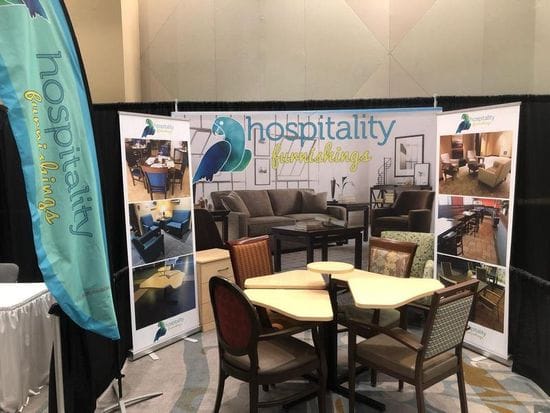 Hospitality Furnishings is proud to announce that our Elevation4 Wheelchair Access Dining Table has been awarded the Ontario Long Term Care Association's Most Innovative Long Term Care product of the year for 2018!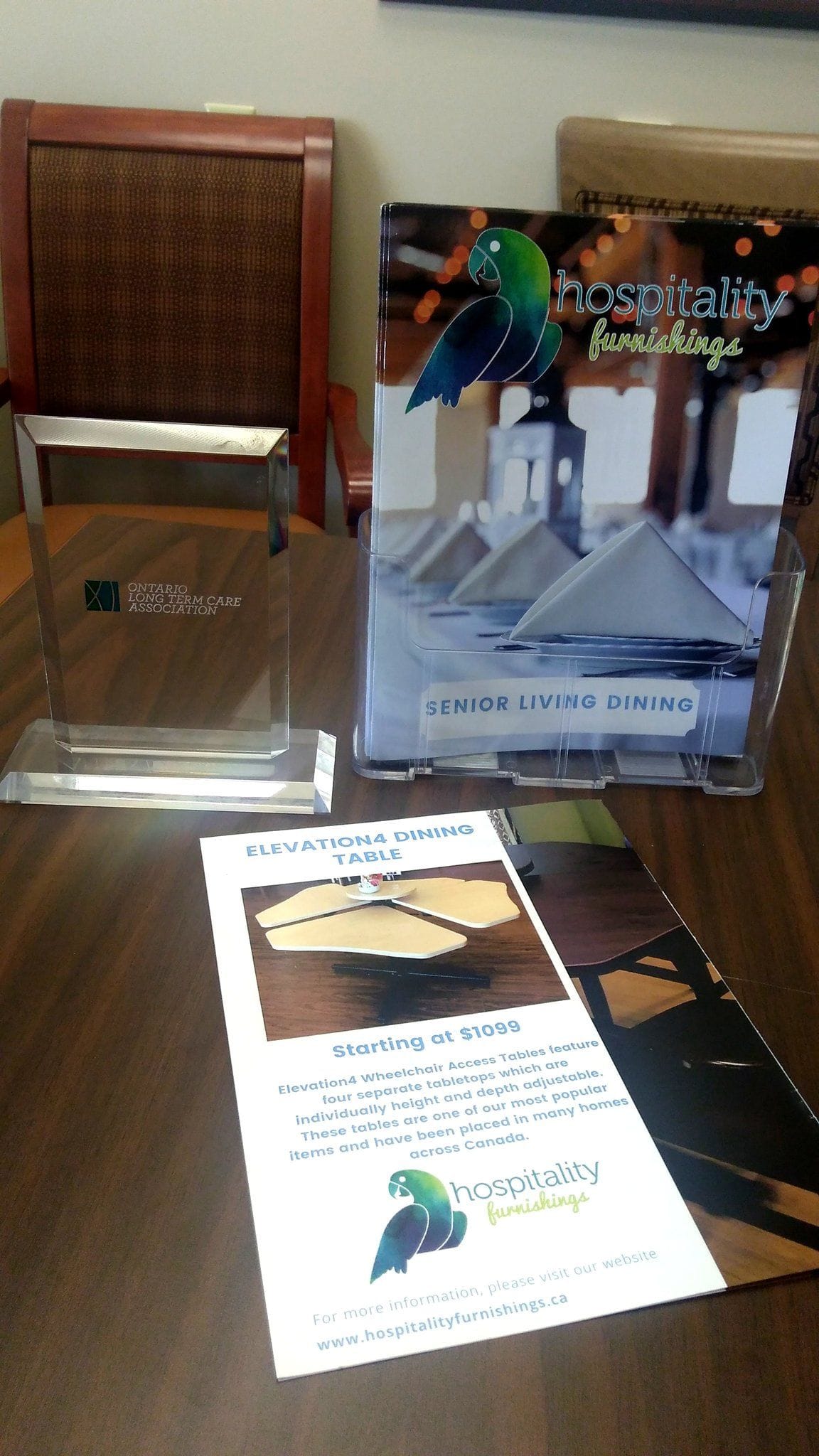 Our Elevation4 series tables were created with wheelchair accessible dining in mind - this is a unique design which is new to the senior living industry and is one of Hospitality Furnishing's most popular pieces as a result. Although there are other multi-position tables on the market with limited functionality, the Elevation4 stands apart for a number of reasons.
The Elevation4 is built in such a way that each individual has their own independent dining area with complete height and depth customization. At the same time, this product also provides an aspect of socialization, allowing diners to have the best of both worlds! With a clean and modern aesthetic, the Elevation4 design looks great for new builds, or for revitalizing older dining areas.
Our design implements hand-tightening ratchets for ease of adjustment; the ratchets themselves are adjustable which prevents any contact with the diner's legs or knees. Hospitality Furnishings advocates for the use of hydraulic lifts for the adjustable surfaces, as opposed to the traditional spring tension found in more dated products this increases the product's durability and ease of use.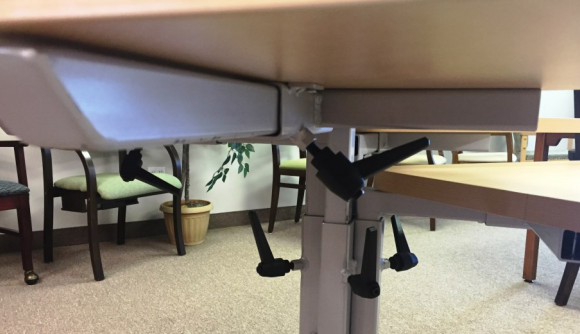 Each individual high-pressure laminate surface measures 33" wide and is adjustable from 27" to 37" with a 9" depth adjustment range. Our commercial-grade base comes in a pebbled black or silver brushed finish and comes with a lifetime warranty. Although the Elevation4 comes with nine standard finishes for the tabletop and edging, Hospitality Furnishings can also implement any standard Wilsonart, Formica, Pionite or Nevamar finish.
For most, a dining table has obvious and standard applications. However, the functionality of a table can carry much deeper ramifications for wheelchair accessible diners, or for those who may need assistive dining services. The Elevation4 table introduces ergonomic flexibility, adaptabillity, and brings back dignity to wheelchair-accessible dining experiences. Contact us now for more information, or to have an Elevation4 trial if you would like to use our product at your establishment for one week.