IMPORTANT BULLETIN! Furniture to meet Fire Code Compliance
Posted on 10 September 2019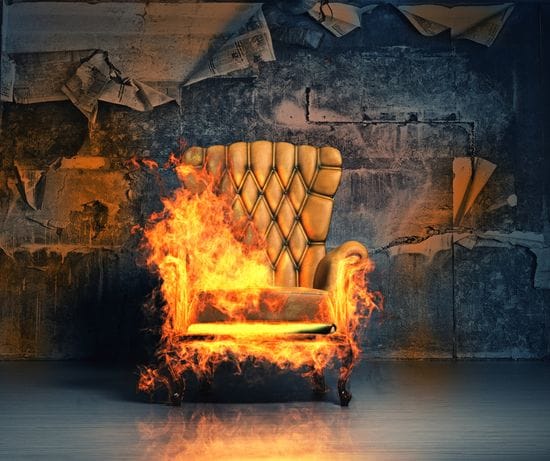 CAL 133 Overview
CAL 133 standard is one of the most severe flammability tests that exists for seating products. The International Association of Fire Fighters (IAFF) and the American Furniture Manufacturers Association (AFMA) have established a joint effort to encourage legislative bodies in the U.S. and Canada to adopt TB 133 as the basis for uniform legislation or regulation regarding the combustibility requirements for upholstered furniture used in places of public occupancy.
In Canada, municipalities and Provinces have begun mandating that furniture in public corridors, corridors serving sleeping rooms, lobbies in residential buildings and condos, retirement and long-term care homes meets CAL 133 Standards when tested to ASTM E1537-16 Standard Test Method For Fire Testing of Upholstered Furniture. In the United States, California, Ohio, Illinois, Massachusetts, Missouri, Oregon have made CAL 133 mandatory in Healthcare Facilities specifically those which do not have a sprinkler system in public areas.
CAL 133 requires the completed,
assembled piece of furniture
to be compliant and does not consider the flammability of any components individually. This specific requirement is unique to CAL 133, as it evaluates the way all components react to fire as a combined unit, rather than individually.
This piece of furniture is placed in a test room and ignited; the TB 133 test measures the amount of heat generated by the combustion of the furniture system (or alternatively, the rate of heat generation). Smoke opacity, carbon monoxide generation and temperature are also measured, along with the weight loss of the furniture system due to combustion. If the system fails any one of these measurements, it does not pass the test.
To meet the requirements of the CAL 133 Fire Code, a special fire-retardant material which prevents fire from spreading is upholstered between the foam cushions and your CAL133 approved textile choice to ensure that your chair meets the toughest furniture fire code in the country.
All components are CAL 117 but combined they are CAL 133 compliant. The foam has been tested using an added "fire liner" (similar to Kevlar) in between the foam and the upholstery.
In addition, this fire liner has no carcinogens whatsoever in the event that extreme heat was able to penetrate the foam. Some other fire liners are constructed using bromines and other potentially hazardous chemicals.
Upholstery should not contain any cotton or Crypton whatsoever. 100% Polyurethane / PVC material is the most consistently tested for CAL 133.
Cotton or nylon upholstery will not pass CAL 133, even if the original fabric rating is CAL 117.
Tags identifying CAL 133 adherence are attached to the underside of the seat.

For more information and to understand your options please contact:
Wayne Epp
Wayne@hospitalityfurnishings.ca
905.728.2788